Docuseek2...
The new academic streaming source for the best in social issue and documentary film
Exclusive academic streaming for films from renowned leaders in documentary film distribution including:
Over 450 titles, and growing
Flexible licensing options
Curate your own collection, or choose one of ours
High quality encoding
Variable bitrate delivery
Support for desktop and mobile devices
Delivery via high performance distributed content delivery network
MARC records
Searchable, interactive transcripts (the list is growing)
Detailed analytics
Free previews (first 10 minutes) for registered users
Free 30-day trial available
Register now!
Already registered? Log in
Subjects
Docuseek2 News
New content
Over 50 titles added since October 1:
40 new titles from Bullfrog Films.
Nine new titles from Collective Eye Films.
Seven new titles from Icarus Films.
Plus new titles from The Fanlight Collection and Villon Films
---
New tools to promote your content on campus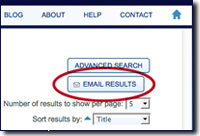 You want your Docuseek2 content to be used. We want your Docuseek2 content to be used. Check out our new tools for promoting your content to your faculty and students. Especially useful is the tool for creating custom emails to alert your users about titles that fit in with their discipline or interests. Let your anthropologists know about your anthropology titles. Let your economists know about your economics films. Let your cross-disciplinary sustainability faculty know about your sustainability titles. In just a few clicks... More info
---
Help videos
Check out our YouTube channel! We have created several videos to explain Docuseek2 in general, and provide tutorials on using Docsueek2 features like searching and tools for promoting your collection. We will be adding new tutorials so subscribe to the channel to keep up with the latest on how to make the most of your investment in Docuseek2.